RAY-NC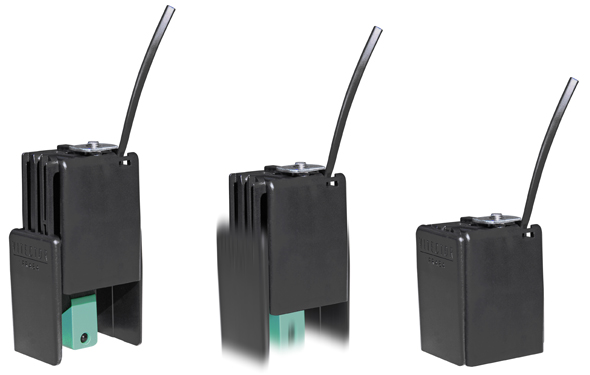 VITECTOR's RAY-NC introduces the next generation of Non-Contact Edges. Due to its smart, selfadjusting software RAY-NC adapts to its environment making it work independently from the door design. The sensor reliably detects every type of reflection, which allows retrofitting to any door. It is user friendly and easy to install since it is resistant against vibration and misalignment.
Features
Non Contact, Means no Force Measurement
Easy to Retrofit
Applicable for any Door
Unaffected by Reflection and Sunlight
Resistant against Vibration and Misalignment
Easy Customization for OEM Solutions
OSE Output
Operating Range up to 9 m
Fulfils Requirements of EN12978
Go to Datasheet
Technology
The RAY-NC features two optical modules, a transmitter and receiver that would typically be installed on opposite corners of a large automatic door. When the IR light beam between these two devices is interrupted, a warning signal is passed to the door's control system to stop the motion of the door and avoid a collision.
An advanced software algorithm differentiates between directly transmitted light and reflected light so that there is much less chance of failing to recognize an obstacle. The new intelligent sensor approach allows the use of a relatively broad IR beam (±10 degrees). This reduces the need for critical alignment of the transmitter unit when the system is installed and makes the system more tolerant to random motions of the beam due to vibrations in the door. As a result, installation of the RAY-NC system is quick and easy for new doors or gates, or as a retrofit for older equipment.
A Quick Guide for Installation and Start-up!