VITECTOR OPTOEDGE – NOW WITH STATUS LED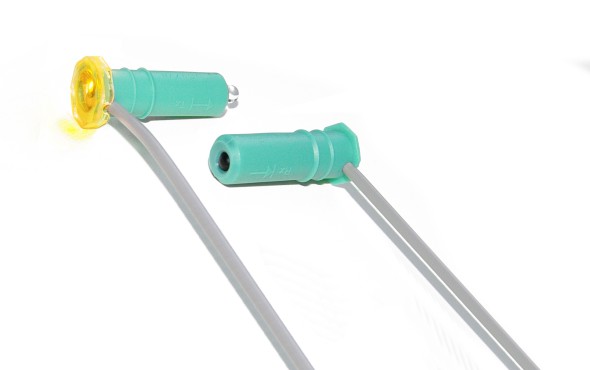 VITECTOR FRABA has improved its popular OPTOEDGE sensing system. This system, for automatic doors and gates, now comes with a status LED which displays the operational status of the system. The new version is also suitable for battery-powered operation.
OPTOEDGE now with Status LED
Battery Powered Operation Possible
Installation Friendly
Sealed Against Moisture and Dust up to IP68
Suitable for Edges 0.5 to 10 meters
Cat. 3 PL d (EN ISO 13849-1) certified
Updated OPTOEDGE Sensing System
The OPTOEDGE system has been very popular with manufacturers and owners of large industrial doors and gates. This system provides a highly reliable way of avoiding harmful collisions between doors and people or objects in their path. With the new version of OPTOEDGE, door owners will be able to determine if everything is working properly by simply checking the status LED. The status LED will also make it easier for technicians to install new systems. Advanced electronics in the new OPTOEDGE components minimize energy requirements and adjust the intensity of the IR light source to match operating conditions.
OPTOEDGE systems are suitable for edges between 0.5 and 10 meters. The sensors are sealed against moisture and dust to IP68 and have a temperature range -20°C to 75°C (-4°F to 167°F).