Controller OSE-C 4024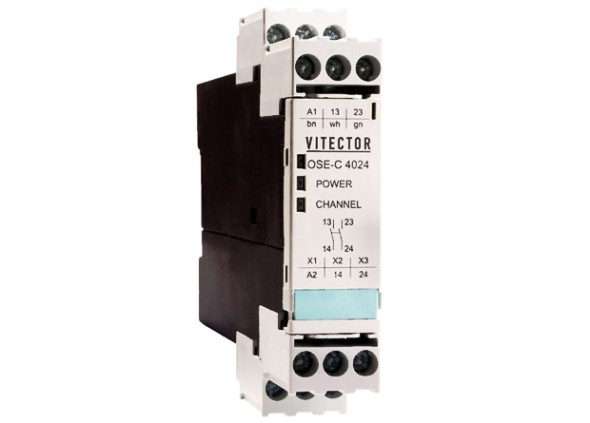 When assembling the control unit into a service cabinet, sufficient distance to a source of heat (> 20 mm) has to be observed, therefore a service cabinet of protection class IP54 is necessary.
The redundant relay contact is closed in the normal status of the safety edge. It opens at activation of faults and interrupts thereby releasing the circuit.