Cut the Cord – Go Wireless With Radio DW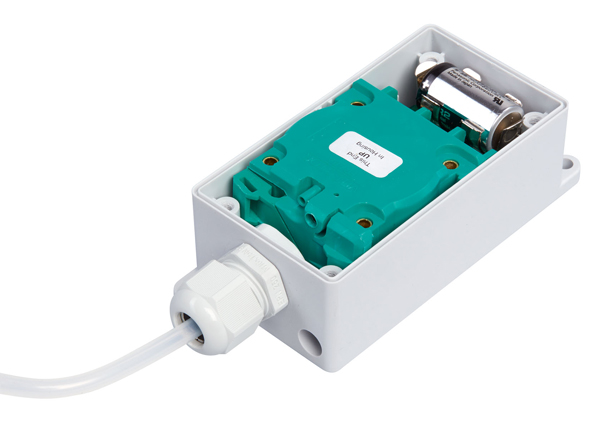 Description
The Wireless DW from VITECTOR is a pneumatic switch that sends a radio signal to the receiving unit upon activation. Pneumatic switches can be used for sensing edges on doors and gates. When the pneumatic edge hits an obstacle, a pressure wave is created inside of the tube and this wave is recognized by the switch. The resulting stop-signal is transmitted wirelessly to the control unit.
Simple Assembly
The Wireless DW combines VITECTOR's known pneumatic switch with the advantages of wireless signal transmission. The pneumatic switch can be installed without any special tools directly on-site. Installation is as easy as measuring and cutting the weather seal extrusion and connecting the switch with the built-in radio transmitter to a tube in the weather seal. The radio receiver unit is equipped with a relay output, which can easily be connected to the control unit.
Wireless Technology
VITECTOR's Wireless pneumatic switch is packaged in a waterproof IP 65 rated housing to protect against tough environments and harsh weather conditions. This radio transmission system allows the installation of pneumatic edges without the need for a coil cord, eliminating the hassle of having to replace ripped and torn cords. Its long battery life and extremely high range make it a perfect fit for pneumatic sensing edges on doors and gates.