OSE-C2323/2324 with 8K2 Interface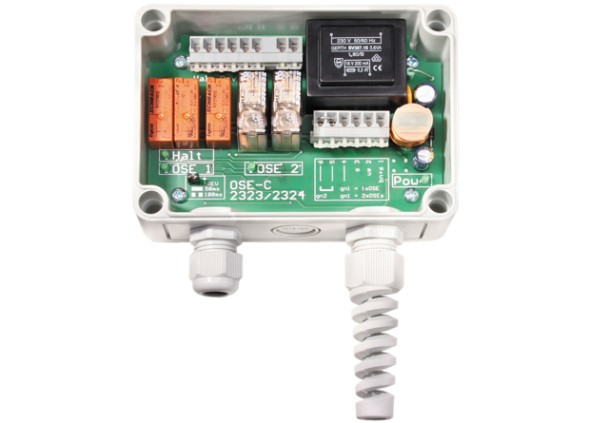 The OSE-C 2323 for 230 V, as well as its 24 V variant OSE-C 2324 are control units of safety category level 3 according to EN 13849-1. Both versions are suitable for the evaluation of two edges and additional safety switches, while their output contacts are potential free and with max. 4 Amp loads.
For the convenience of the users VITECTOR integrated an 8k2 interface in the new OSE-C 2323 / 2324. So, whether you are using OPTOEGDE Sensing Edges or 8k2 Safety Edges, OSE-C 2323 / 2324 is the right choice for the control unit of your door.